Welcome to The Event Chronicle
Your Source for all the Latest Alternative News
The Event Chronicle is a daily alternative news blog for people interested in seeking truth and exploring alternate view points not covered in the mainstream. We aggregate consciousness expanding articles and videos that are meant to trigger an awakening within the population to help aid in the liberation process of our planet.
Our mission is to inform the Earth's population of both the spiritual and operational ongoings which are being initiated for the protection and subsequent liberation of our planet. Our planet is on the verge of a breakthrough and the veils of secrecy are soon to be lifted. This is a certainty.
The Breakthrough is Near!
The Event Chronicle is Updated Every Week Day 
The Event Chronicle is updated Monday – Friday. Saturday is my one day off, and Sunday is used to prepare for the week and post articles for Monday morning.
Send Us a News Tip!
I search for all the latest and important alternative news day and night, but can sometimes miss important and relevant current events and information. I rely on our readers to send in news tips to help keep us informed of important events. Send us a link to a news tip, here.
Attention Writers: Yes, We Are Now Accepting Article Submissions!
The Event Chronicle is seeking submissions from writers like YOU! Help contribute to our growing database of alternative news, cutting-edge science, natural health, metaphysics, spiritual, and galactic news.
Learn more about how to submit an article for publication on The Event Chronicle.
Subscribe to the Newsletter
Our newsletter has recently been redesigned and you now have to option to subscribe to the Daily Digest, the Weekend Edition, or both.
Daily Digest: We typically publish many articles per day, and we don't want to fill your inbox with lots of posts, so our Daily Digest contains the latest 10 articles published.
Weekend Edition: The Weekend Edition of our newsletter is sent on Saturday and contains 20 of the most popular articles published for the week, along with a round-up of news you may have missed.
We never send spam or share our email list with anyone!
Subscribe to The Event Chronicle newsletters here.
Connect with The Event Chronicle
RSS Feed: Don't want to miss a thing? Subscribe to the RSS Feed in your favorite news reader. Need a news reader? We recommend Feedly. Feedly is available on the web in your browser, or on many popular smartphones and tablets; iPhone, iPad, Android, and Kindle.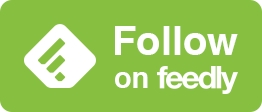 Facebook: The Event Chronicle has over 21,000 friends on Facebook! Come join our community by liking The Event Chronicle on Facebook.
Twitter: We'd be delighted if you were to Follow The Event Chronicle on Twitter.
Google+: Are You on Google+? Subscribe to The Event Chronicle on Google+. We'd like to have you because it's *crickets* over there and we're getting lonely… 🙂
Email: Need to get in touch? You can email The Event Chronicle here.
Donations
The Event Chronicle aims to bring you all the latest alternative news that is purposefully ignored by the mainstream media. Please consider making a contribution to help us grow and maintain the increasing operating costs of the website and hosting accounts. Every little bit helps and is appreciated more than you know. You can make a $5 or more donation here. We are truly grateful for the support!
Funding
The Event Chronicle is funded through advertising and donations from our readers. We decline ads that are false, libelous, exploitative, hateful, or advertisements that directly go against our editorial message. Some advertising embedded into our website is not under our direct control, as it is generated by engines such as Google Adsense where your browsing history will affect what ads you see.
We'd like to remind our readers that the ads we run represent the opinions of the advertisers, and do not necessarily reflect the opinions of The Event Chronicle.
Advertising
Advertisers, organizations and individuals can learn more about our advertising opportunities here.
Health & Wellness Notice
DISCLAIMER: All information and resources found on The Event Chronicle are based on the opinions of the author and are meant to motivate readers to make their own nutrition and health decisions after consulting with their health care provider. Readers should consult a doctor before making any health changes, especially any changes related to a specific diagnosis or condition. No information on this site should be relied upon to determine diet, make a medical diagnosis or determine a treatment for a medical condition. The information on this website is not intended to replace a one-on-one relationship with a qualified health care professional and is not intended as medical advice. NO information on this site should be used to diagnose, treat, prevent or cure any disease or condition.
By reading this website, you acknowledge that you are responsible for your own health decisions. Do not take anything from any website, including this one, and try it without proper research and medical supervision.