Day Out of Time
A day out of time? What could that possibly be?
How about no day of the month or week at all?
But, you might say, it is Monday and it is July 25, 2016. That's true on the Gregorian calendar, but not on the Thirteen Moon/28-day calendar!
The Day Out of Time is the day to celebrate time is art. And since art is the basis of constructive peace, this day is also celebrated as International Peace through Culture Day.
Peace through culture is a fundamental premise of the 13 moon/28-day calendar. When you celebrate time is art you are promoting peace through culture.
If you go to most any Day Out of Time celebration you will see the banner of peace. The symbol on that banner signifies the unity of art, science and spirituality.
Since 1935, this banner has been internationally recognized as an instrument of peace – peace through culture. As the saying has it, "Where there is peace there is culture, where there is culture there is peace." This day is also marked by ceremonies of universal forgiveness; it's a way of starting the New Year off on a clean, compassionate footing.
The Thirteen Moon New Year's day occurs on July 26 (Magnetic Moon 1). Why is that? This date was originally correlated to the conjunction of the sun with Sirius rising. The 13-moon calendar is not just a solar-lunar orbital measure, but is coded to galactic timing cycles, most notably the Sirius cycle. Through the 13-moon calendar, human consciousness can enter into galactic consciousness.
Give the human a harmonious standard of measure and then a harmonious human will walk a harmonious mile.
Harmony – that's what the day of time is all about!
OUR EVERYDAY EXPERIENCE OF THE WORLD IS BASED ON TWO FACTORS: TIME AND SPACE.
What if we could bring these two together on a collective, global scale to manifest a new model of reality? Now this is becoming possible!
The Foundation for the Law of Time announces the launch of TimeSpace One app that will begin on July 25, 2016, with a powerful 48-hour rolling wave of Global Synchronized Meditations for Planetary Re-Generation.
The Time is NOW to join our Highest Intentions for Planetary Healing in order to offset the destructive forces that we are seeing playing out in the world.
Please join us for this powerful 2-day Meditation to generate a tsunami of positive vibrations and healing throughout the Planet! The meditation begins:
July 25, 2016 00:00 UTC
(Day Out of Time: Kin 218, White Planetary Mirror)

TO
July 26, 2016 23:59 UTC
(Kin 219, Blue Spectral Storm. Sirian New Year: NS1.29.1.1)
Download the beta version of our TimeSpace One app from the Google Play store now (iOS version is coming soon) and then join in at the top of any hour during our initial 48-hour rolling wave of TimeSpace One Global Synchronized Meditation, starting July 25, 2016 00:00 UTC.
Join this event on Facebook!
Join this event on galacticSpacebook!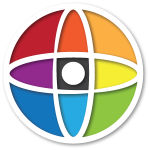 You will see the links to the TimeSpace One app on our website front page and on our friends websites. Just follow this Logo and click on it. When you download the App – you will find a detailed explanation of the technology and how to use it.
TimeSpace One is the most advanced app for global synchronous meditation for focused intention. This groundbreaking system integrates the latest discoveries and advancements of modern science with new organic telepathic technologies to create coherent positive impact on the planet by balancing the electromagnetic field.
After this initial 48-hour meditation wave our TimeSpace One App will be accessible at any time and is recommended for weekly use for the entire year of the Blue Spectral Storm (July 26, 2016 – July 25, 2017). Additional meditations and TimeSpace One Rider program will soon be available!
The launch of this app represents an important milestone in bridging the gap between the technosphere(machine technology) and the noosphere (our collective mind-field) as a pivotal moment in the biosphere-noosphere transition.
The TimeSpace One 48-Hour Meditation Wave is dedicated to the late visionary José Argüelles/Valum Votan, inspired by his vision of the potential positive impact of the human mind through globally synchronized meditation. (As described in his video for the "How to Save the World" interview series).
More information:
[button link="https://lawoftime.org/timespaceone/" color="default"]Law of Time →[/button]